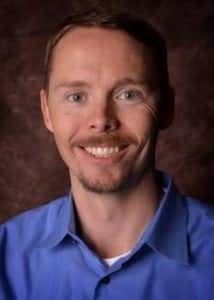 Jeff Miller is the General Manager and part owner of both the Mark Miller Subaru Dealerships and JCO Financial. He has been with the Mark Miller Organization since 2003. He received his MBA from the University of Utah in 2010 and his Bachelors in Business from University of Southern California in 2002. He is a member of various prestigious corporate boards including: the regional dealer advisory board for Subaru of America, the Dealertrack Technologies National Advisory Board, the Dealertrack DMS Client Advisory Board. He is also very involved with the community serving on the Boards of the Ronald McDonald House of the Intermountain Area and the Boys and Girls Club of Sale Lake City.
Jeff Davis is a steward of society. Humanity is dependent on pulling together in unification, not competition. Design of architecture has an epic impact on our environmental, aesthetic, and psychological environment. As a steward of society Jeff believes in continuing on a path of creativity by remembering people. The relationships he builds with clients and building users is essential to his satisfaction and success. Focusing on basic design principles of light and shadow, regenerative sustainability, human scale, detail, and most importantly function, he will work with you to change the world
Dr. Locke Ettinger, director of the LiVe Well, finisher of 17 St. George Marathons and two St. George Ironman races.
Greta Belanger Dejong is the founder, editor and publisher of CATALYST, a free-circulation print magazine and also a website and weekly e-newsletter, with award-winning coverage of environmental issues, spiritual and physical wellness, holistic living, the arts and whole-person education for Utah's Wasatch Front community. In October 2016, CATALYST became a nonprofit with the corporate name of Common Good Press. Greta moved to Utah in 1978 from Wisconsin, where she had been a writer at /Countryside/, a national  organic farming magazine. She began CATALYST in 1982. She is a recipient of University  of Utah's Service to Journalism award (youngest and first female recipient), KRCL's Stephen Holbrook Visionary Award and the Society of Professional Journalists' Josephine Zimmerman Pioneer in Journalism award. Greta is a graduate of the Goldman Sachs 10,000 Small Business Program. Greta has a B.S. from the University of Wisconsin-Madison.
Dr. Michelle Hofmann is co-founder and Past-President of Breathe Utah, a practicing pediatrician at Primary Children's Hospital, and Associate Professor of Pediatrics at the University of Utah. She has been a long-time air quality advocate, with a focus on children's health protection and promotion. She has worked collaboratively on various solutions-oriented projects with stakeholders ranging from the Utah Departments of Health, Environmental Quality, and Transportation; the U.S. Environmental Protection Agency; the Governor's Office of Economic Development; as well numerous nongovernmental organizations, including the Utah Chapter of the American Academy of Pediatrics, the Utah Medical Association, Envision Utah, the Utah Clean Cities Coalition, and the Utah Clean Air Partnership (UCAIR). She has spoken to varied audiences across the State on the health impacts of air pollution.
Adele Houghton, a licensed Architect in the State of Texas; LEED Accredited Professional with specialties in Building Design & Construction, Operations & Maintenance, and Neighborhood Development; and, public health professional is President of Biositu, LLC, a strategic consulting company dedicated to using public health research and data to inform climate change and green building policies and practices. Her work has included green building consulting; incorporating environmental public health indicators into climate protection work in Austin, TX; developing evidence-based recommendations linking green building and health for three affordable housing developments in St. Paul, MN; and, compiling a climate and health addendum for a seven-county rural health department in Kentucky. At the national level, she has co-developed guidance documents addressing the links between human health, climate change, and/or green building for organizations such as the US Green Building Council, the Association of State and Territorial Health Officials, and the American Planning Association. She is a member of the American Institute of Architects, the American Public Health Association, and the Urban Land Institute. Biositu, LLC, is a member of the US Green Building Council.
Jenna Arkin is the Product Development Director at Earth Friendly Products. Jenna uses her unique background in both chemistry and design to innovate safer, more effective formulations and compelling packaging designs for the ECOS™, Baby ECOS™, ECOS™ for Pets!, and ECOS™ Pro product lines.  Jenna leads Earth Friendly Products' partnership with the U.S.  EPA's Safer Choice program, a third-party certification that helps consumers choose products with safer chemical ingredients without sacrificing quality or performance.  She also directs the company's educational outreach  program, including ECOScience, in which she partners with  local museums to bring hands-on green science education to  thousands of elementary school children each year.  Jenna joined Earth Friendly Products in 2010 as the Northwest Division's senior chemist, overseeing  both R&D and quality control. She earned a Bachelor of Arts in Integrative Biology from University of California, Berkeley, and she earned a graduate degree in Fashion Design from the Fashion Institute of Design and Technology. Before joining Earth Friendly Products, she designed and directed a contemporary fashion line.  Jenna is a member of the American Chemical Society and has served as an advocate for ingredient  transparency and toxic substance reform with the American Sustainable Business Council.
Ric
hard Eidlin is the Vice President for Policy and co-founder of the American Sustainable Business Council (ASBC), which represents over 225,000 companies. He spends time on Capitol Hill, the White House, federal regulatory agencies and state legislatures advocating for policy change on issues ranging from climate change to family medical leave insurance to climate change.
Richard has worked in the sustainable business field and on progressive business issues for thirty years. He co-directed the Colorado chapter of the Clean Tech for Obama campaign and advised candidate (Governor) Bill Ritter on renewable energy issues. He earned a Master's Degree in Public Policy from the University of Wisconsin-Madison. He is now an adjunct faculty at the University of Denver and lives in Denver.
Alan Bachman, currently Partner in Law Firm of Fetzer Simonsen Booth & Jenkins, Salt Lake City. Graduate Gonzaga Law School, 1977. In mid-1980s, was a co-founder of the Environmental Section of the the Oregon State Bar. Alan was counsel to the State's facilities agency, including Energy Efficiency Section, for approximately 30 years. Currently, a Rabbinic Intern for Ruach Hamidbar, Scottsdale, Arizona and a Rabbinic Student in Aleph: Alliance for Jewish Renewal. The Jewish Renewal movement has a special emphasis on eco-kashrut (ecologically kosher) and sustainability practices. He has been involved in numerous speaking and workshop engagements including at the 2015 Parliament of World Religions and the 2017 North American Interfaith Network Connect in San Diego.
Anna Zumwalt is a Soto Zen Buddhist Priest, registered with the Association of Soto Zen Buddhists. In 2003, she became a Zen Buddhist monk/nun/priest, studying under Genpo Roshi, successor of Maezumi Roshi. In 2006, she became a senior monk/priest. She has also studied with the well-known Rinzai Zen teachers Joshu Sasaki Roshi and Yamakawa Roshi (Gifu, Japan).  She is also a certified clinical hypnotherapist, registered with the American Council of Hypnotist Examiners.  For over 20 years, she has regularly taught and presented at conferences such as Genderevolution, GSU, UEA,…. She has been the Interfaith Pride Service Buddhist liaison for about ten years.  She is a member of a local progressive clergy group who's mission it is to promote non-violence and tolerance, and an alumna of both Salt Lake Unified's Citizen's Police Academy and the FBI's Citizens Academy. She founded Clear Wheel in 2012, an organization whose mission is to bring stress management information and techniques to schools and other organizations.
Susan Soleil has been working in the nonprofit sector for over 25 years. She has supported the missions of many nonprofit arenas: eliminating poverty; expanding healthcare; education; the arts, and the environment. She is currently the Executive Director of the Golden Rule Project, which uses her years of experience in the other arenas to promote the Golden Rule – locally and globally.
Susan was one of the main conference coordinators of the 2015 Parliament of the World's Religions, hosted in Salt Lake City, that brought together 10,359 people, from 75 countries, representing 30 major religions. It was a spectacular event that truly showcased the Heart of Our Humanity
Scott Hansen
Julie Roberts is focused on primary health care with an emphasis on prevention of disease and chronic illness through early intervention, lifestyle modifications, and functional medicine approaches to wellness.  She believes that optimal health care is a therapeutic partnership between the patient and provider, working together to reach the common goal to LiVe Well and be actively engaged in the wellness lifestyle movement to prevent, treat, or reverse any disease process.
Julie also enjoys a strong social media presence with Intermountain LiVe Well's as "Ask Julie", where she answers posted lifestyle questions and bloggs on wellness and preventive health issues.  Julie is also engaged on a health and wellness research team with the goal to promote exercise as medicine.
Kelly Lake is the CEO and one of the primary owners of LUX Catering and Events. She  comes from a family with a long food history; Kelly began traveling at the age of 6 weeks with her family as they followed her father's navy postings which exposed her at a young age to a variety of cuisines. While Kelly is one of the owners and incredibly busy, her passion and love for the business shines through as she still takes time to attend several events a month and is in the offices and kitchen each day, working side by side with the employees and seeing to the day-to-day operations of the business. She is a driving force in the company for working with our nonprofit and cultural organization partnerships and seeing our community donations come to fruition. Despite being an owner, Kelly still loves the excitement and involvement of event planning and can be caught overseeing even the smallest details of both the business and events. Kelly excels at working and strengthening company friendships, researching food and is enthusiastic about discovering new recipes.

John Pilmer
Tom Hootman, AIA, LEED AP, WELL AP,  Leads the Performance + Design Innovation group for MKK Consulting Engineers. Tom is also a member of the WELL Faculty. Tom is an architect, engineer and author. He leads MKK's Innovation Lab where he works at the intersection of architecture and engineering, collaborating with design teams and building owners on the next generation of high performance buildings.
Dr. Denitza Blagev attained her degree in Biomedical Engineering from Yale University before going on to medical school at New York University School of Medicine.  She went on to do her Internal Medicine residency at Beth Israel Deaconess Medical Center in Boston, MA, before completing her fellowship in Pulmonary and Critical Care Medicine at the University of California, San Francisco.  She was a staff physician and research fellow at UCSF before joining Intermountain Healthcare.  She is the Director of the Schmidt Chest Clinic at Intermountain Medical Center, the Director of the Lung Cancer Screening Program at Intermountain Healthcare, and a Clinical Assistant Professor at the University of Utah.  Her research interests include understanding whether indoor air filters reduce respiratory symptoms in former smokers who have symptoms during inversions, an ongoing study which will resume enrollment in November of 2017.
Eleanor Divver started working in the Radon world in 1993 when she was with the Salt Lake County Health Department.  She then taught Public Health, Environmental Health and Healthy Lifestyles at the University of Utah for many years.  Currently, she is working for the State Department of Environmental Quality as the Radon Project Coordinator.  Eleanor loves to be working in the Radon Field again.
She has three daughters that are very busy, which also keep her busy and having great adventures.
Jan Poulsen was diagnosed with Stage 3a lung cancer in 2007.  In seeking a cause of her cancer, she found the levels of radon gas in her home to be more than 6 times the action level set by the EPA. After having her right lung removed, 5 weeks of radiation and 4 months of chemotherapy as well as having her home mitigated for radon, she was in remission. In 2014, when Jan began to have symptoms of dementia,finding that the lung cancer had spread to her brain. Following brain surgery and a series of gamma knife surgeries, the tumors were removed and she bagan taking a targeted chemo therapy, and is currently cancer free. Jan now focuses on being and advocate for cancer victims, raising awareness of lung cancer and the dangers of radon gas.
Karen Chern Karen Chern is an Associate Director of Investments and Advisory Services at REDF. She recently relocated to Salt Lake City and is continuing to work at REDF remotely. In her role, she works closely with the social enterprises in REDF's portfolio, managing the grant relationship, providing business mentoring, and connecting them to resources for growth. She also manages REDF's strategic grants fund, which provides flexible, annual grants and loans to social enterprises beyond the portfolio. Prior to REDF, she worked at Enrich Consulting, Inc., consulting with high tech and life science companies on their R&D portfolio decision-making and building them analytic tools. While at the University of Michigan Ross School of Business, she led the Social Venture Fund, a fully operational impact investing fund run by students, focusing on investments in healthcare, education, environment and urban revitalization. REDF is a venture philanthropy organization that creates jobs and employment opportunities for people who face the greatest barriers to work, such as homelessness, incarceration, and mental illness. REDF does this by investing capital and expertise in social enterprise businesses that provide  real jobs and experience to people with barriers while operating real businesses
Issac Farley is Founder and Co-Owner of O-Town Kitchen. Isaac was born and raised in Ogden, Utah. He recently graduated from Weber State with a bachelor of Fine Arts in Visual Communication. Isaac's passions is using food to make a difference. He worked for a church soup kitchen for several years and in 2014 participated in Impact Design for Social change, a graduate level seminar at NYC's School of Visual Arts. At Impact Isaac started re-imagining what a soup kitchen could be. In 2015 he cofounded O-Town Kitchen with his Weber State classmate Nestor Robles.
Rob Ferris is a retired disabled Army staff sergeant with over thirty years of leadership, counseling and instructor experience. Since moving to Utah in 2001, He has served as a CEO for two non-profits organizations working with people with disabilities and other barriers. He is a member of the national Social Enterprise Association (SEA) and is CEO of Advantage Services (Formerly Valley Services). Advantage Services is a triple bottom line non-profit social enterprises started in 1992 that employs over 150 people with disabilities and other barriers utilizing the a social enterprise model for success. During the past seventeen years he has demonstrated continued success in creating, implementing and maintaining social enterprises and educational programs.
Leah Barker has served in the non-profit sector for over 15 years, fulfilling her passion to improve her community and other communities worldwide.  She is currently the Chief Executive Officer of CHOICE Humanitarian, a grassroots organization with 34 years of experience in rural village development in 8 countries.
Ms. Barker's expertise in administration and fundraising has improved CHOICE Humanitarian's efforts and programs designed to eradicate extreme poverty. She works closely with her Board of Directors and staff in developing the CHOICE Leadership Model of Development that focuses on self-reliance and sustainability. Ms. Barker grew up in Puerto Rico which has contributed to her deep passion to serve low-income families and an understanding of programs that offer lasting solutions.
Devin Thorpe. As a new-media journalist and founder of the Your Mark on the World Center, Devin has established himself as a champion of social good. As a Forbes contributor, with 400 bylines and over one million unique readers, he has become a recognized name in the social impact arena. His Your Mark on the World show, featuring over 800 celebrities, CEOs, billionaires, entrepreneurs and others who are out to change the world, has been viewed over 200,000 times, giving him a recognizable face as well.
Previously, Devin served as the CFO of the third largest company on the 2009 Inc. 500 list. He also founded and led an NASD-registered investment bank. After completing a degree in finance at the University of Utah, he earned an MBA from Cornell University.
Tim Valentiner oversees dōTERRA's Sourcing Team responsible for sourcing over 130 different essential oils produced in 43 different countries, 26 of which are developing countries. An integral part of dōTERRA's sourcing strategy is its Co-Impact Sourcing™ initiative for ensuring sustainable and ethical production of essential oils through small farmers and distillers.
Combining CSR with Your Supply Chain for Sustainable Impact Tim leads doTERRA's Strategic Sourcing team as well as the company's Co-Impact Sourcing program. Learn how doTERRA has been able to integrate CSR and social impact objectives directly into many of their raw material supply chains. Expanding the program wherever possible, answering "How can we ensure we're really making an impact and implementing best practices?"are critical next phases.
Timothy Beatley is the Teresa Heinz Professor of Sustainable Communities, and Chair of the Department of Urban and Environmental Planning, School of Architecture at the University of Virginia, where he has taught for the last thirty years.
Beatley is the author or co-author of more than fifteen books, including Green Urbanism: Learning from European Cities (recently translated into Chinese and Korean), Native to Nowhere: Sustaining Home and Community in a Global Age,  Biophilic Cities: Integrating Nature Into Urban Design and Planning, and most-recently Blue Urbanism: Connecting Oceans and Cities. Beatley's book Ethical Land Use was declared, by the American Planning Association, to be one of the "100 Essential Books in Planning."  Beatley also writes a column for Planning Magazine called Ever Green, which has appeared every other month since 2008, and is a regularly contributor to the Nature of Cities collective blog .
Beatley founded and directs the Biophilic Cities Project at UVA (http://biophiliccities.org/), and recently helped to launch a global Biophilic Cities Network.  He also co-founder and co-director, with Reuben Rainey, of UVA's Center for Design and Health, within the School of Architecture.  He has been the recipient of the All-University Teaching Award at UVA, and also received the Outstanding Faculty Award, the state's highest award for faculty at its public universities (awarded by the State Council of Higher Education for Virginia).
Ari Bruening